One of the Best Childcare Centers in
Miami Gardens
CKC welcomes applicants of any religion, race, color, or national origin. We are A.P.P.L.E.
accredited and have also earned the State of Florida's Gold Seal of Excellence.
CALL US NOW
LEARN MORE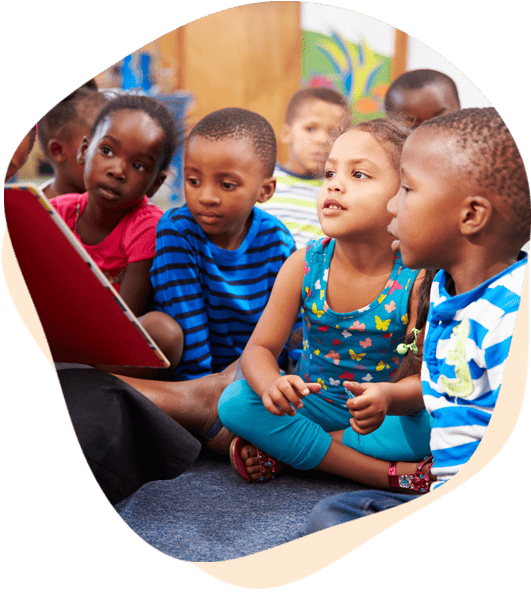 Welcome to

Celebrity Kids Club
Established in 1996, Celebrity Kids Club (CKC) offers one of the best preschools in the Miami Gardens area. Open Monday-Friday from 7:00 AM – 6:00 PM, providing year-round-full time education for students ages one through pre-kindergarten. Our secure environment and low-teacher-to-student ratios allow us the opportunity to know your child's interests and abilities. This is the perfect place for your precious child to grow, learn, discover and be loved.
Here at CKC, we make sure to provide each child with a good balance of individual attention and opportunities for social interaction. With a focus on well-rounded development; we provide activities and learning environments that promote educational, physical, emotional, and social progress.
Some of the

Benefits We Offer
APPLE Accredited/Gold Seal Quality Care
English/Spanish Staff
Highly Qualified Staff/College Degree, National, CDA
Low Teacher to Student Ratios
Open Door Policy for Parents
Darrell Edwards
Retired US Army master sergeant, Entrepreneur, currently employed at the US Southern Command Military Installation. holds a public administration Degree from Barry University. Mr. Edwards has completed all of the required Department of Children and Families child requirements.
Linda Edwards
Retired Division Chief with the Miami Dade Department of Corrections and Rehabilitation, holds a Masters of Business Administration from University of Phoenix, has an advance Director's credential with the Department of Children and Families, is an entrepreneur and has five years experience in childcare.
"Mrs. Linda, thank you and your staff for the excellent job that you all have done with my grand daughter, Laderia Simon. It was a real pleasure knowing and interacting with your staff throughout the years she attended your school. So, on behalf of my family Ladarius Simon and Terri Pinkney. We thank you!!!"
Patricia Lee Grant
"I am a correctional officer and safety is important to me. When I leave my son at Celebrity, I know that he's safe and loved by everyone. Celebrity is clean, and the building always smells good. As a parent, I feel included. I am a CKC parent for life."
Ms. Jones
"I am an educator, and upon speaking with Celebrity's staff; I was impressed with their ability to explain the curriculum along with being provided an example of the class lesson plans. I am comfortable knowing that I am paying for my child to be taught and not just baby-sat. I was blown away when I got the homework assignment for my two year old. I know that a childcare center will not be perfect but CKC is very close."
Ms. Williams